Kathleen Mulhern Clark '70
French Professor
Kathleen Mulhern Clark '70 passed away in August 2022. Clark taught French at Immaculata for over 40 years, and her presence on campus will be missed. Former Immaculata president and close friend, Sister Marie Roseanne Bonfini, IHM, remembers, "Her life was completely other-oriented…her family, her friends, her classmates, Immaculata, and the IHMs, not to mention her life-long love of all things French!
I will miss her."
French was always Clark's passion. She graduated from Immaculata with a Bachelor of Arts in French and returned years later to teach it to the adult students of Immaculata. In 2014, Clark said that she believed her "most valuable contributions as a teacher will always be those which manifest themselves as the achievements and successes in the personal and professional lives of [her] students."
In addition to teaching, Clark was interested in Francophone studies: the geography, history, art, music, film, language and cultures of the French-speaking world. She never missed a chance to share the French culture with the Immaculata community, who was inspired by her devotion to the language and culture.
Sister Ann Coyle, IHM '64
Business and Economics Professor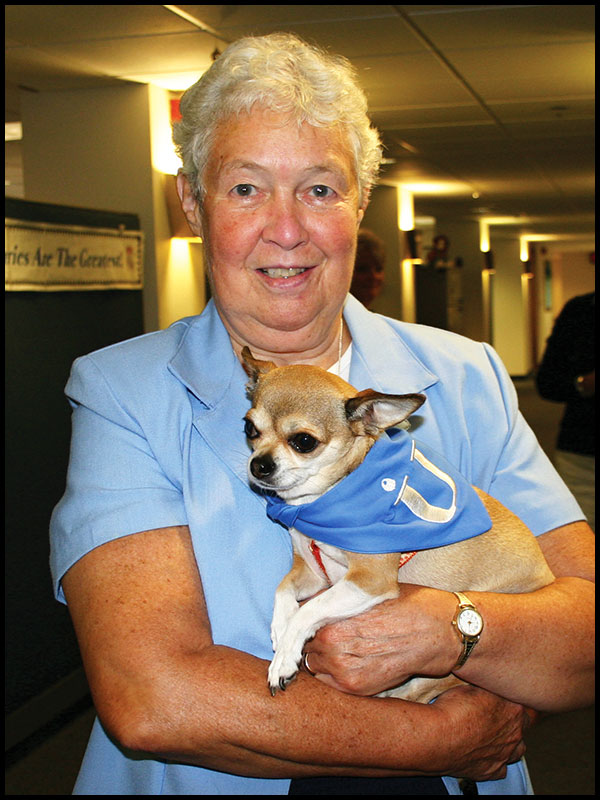 Sister Ann Coyle, IHM, passed away on June 30, 2022 at 90 years old and in her 70th year of religious life. "Sister Ann Coyle was my teacher, my mentor and eventually my colleague, but most of all, she was a dear friend, and I miss her already," said Elizabeth Faunce '90, Ph.D., a professor of business at Immaculata University.
Sister Ann taught business courses for 65 years and was truly committed to her role as mentor and guide. She taught countless students throughout her educational ministry in local parishes like St. Agnes, West Chester; St. Lawrence, Upper Darby; and St. Barnabas School and St. Maria Goretti High School, both in Philadelphia.
Sister Ann spent 41 years at Immaculata. "During my academic career at IU, I was fortunate to have Sister Ann Coyle facilitate several of my economics courses. Her passion and knowledge for the subject was contagious and is the reason that I am an economics professor today," Faunce stated.
Sister M. Agnes Hughes, IHM '58
Psychology Professor
Sister Agnes Hughes, IHM '58, died on Monday, Dec. 5, 2022 at 94 years old and in her 76th year of religious life.
"Sister Agnes immediately welcomed me into the 'psychology family' when I joined the department in 2017. I am humbled and amazed at how many students' lives she impacted so deeply. I hope that one day I may have just the tiniest ounce of impact on a student's life in the same way that she did," stated Erin Kirschmann, Ph.D., associate professor of psychology.
Sister Agnes taught in the psychology department at Immaculata for 48 years. Prior to coming to Immaculata in 1967, she taught elementary and high school students and was a lecturer at St. Charles Seminary. She earned her bachelor's degree from Immaculata in 1958, and her master's and doctorate degrees from Fordham University. She was a licensed psychologist and was a member of the American Psychological Association.